Do you ever come across something online and it just makes you smile?
Do you ever come across something online and all you want to do is share it with everyone in the world?
Have you ever wondered what Fitzwilliam Darcy's inner struggles are?
Would you like to see those inner struggles shown through a series of GIFs?
Are you tired of me just asking questions and just want to know what I have to say?
It is a truth universally acknowledged that a TV or Movie with good expressions, must be turned into a GIF.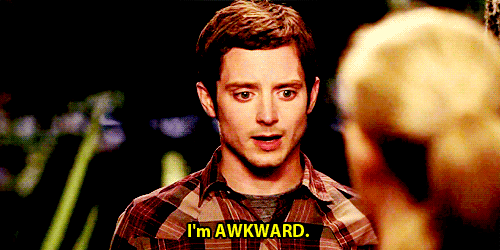 I am quite the gif harlot. I collect those things like Pokemon. Sometimes I come across such amazingly executed GIFs that I just want to giggle and cry at the same time. In addition to my love of GIFs, I have an incredible love of Pride and Prejudice. All versions of P&P (though Colin Firth will ALWAYS be my Darcy). So when I came across some cute P&P (v. 2005) GIFs I was all sorts of giddy. Then I read what was captioned on them. And I could not stop laughing. Tumblr user, garrulus has created a series of GIFs in which she showcases Fitzwilliam Darcy's Inner Struggles. And it is BRILLIANT! [LANGUAGE WARNING]
If you are in need of a smile and love Pride and Prejudice, look no further than this compilation of GIFs (currently at 37 sets and counting!). It's pretty much my new favorite thing on Tumblr.
Follow garrulus here
See the full sets of "Fitzwilliam Darcy's Inner Struggles" from the beginning: here
You can also follow me on tumblr: here
Are there any other characters you'd like to know the inner thoughts of?