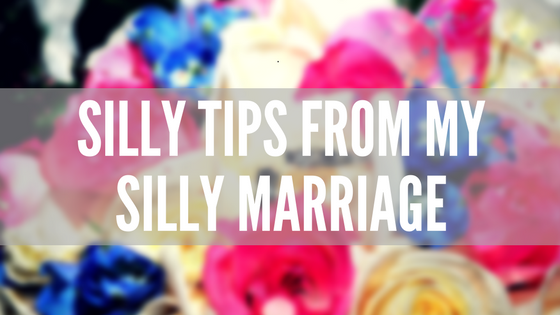 Spring is here and, even in Utah, I've started to see flowers trying to sprout. In addition to April showers (rain or snow, Utah is weird like that) hopefully bringing May flowers, April 2018 is a big year for my small family. This April marks mine and the husband's 10 year anniversary. Yeah, TEN YEARS. What the what? While getting married at 19 may not have been the wisest decision, we've ultimately made it through with few bumps and bruises to our relationship. We've grown apart, and back together like a weird looking Tree of Life. As such, I have 5 tips from our silly marriage that I'd like to share.

This title may sound weird, but honestly, that's the best thing about my marriage. It is, without a doubt, silly. While all the tried and true methods are definitely worth mentioning (talk TO each other not about each other, listen, make time for yourself, etc), these are a little bit more on the personal side for my marriage.
5 Tips From My Silly Marriage
Two TVs in Our Main Media Area
This makes us seem a bit excessive, but it has honestly been one of the saving graces from our marriage. In our main media area, we have two TVs. This helps in two fashions: One, if I want to watch something and he wants to play something (or visa versa), we don't have to fight over who wins the television. Two, if I'm alone at home and I want to play Zelda while watching old episodes of Stargate SG-1, I can do that. To this same degree, two of everything (when financially appropriate) helps, because 9 times out of 10 when I start playing a game or watching a series, it makes him want to play/watch it too.
Find a Game You Can Beat Each Other Up In
My husband is not one of those people that lets me win when we play competition video games. When we first dated, I hated this. I just wanted to win JUST ONCE. However, when I do actually beat him at Mario Kart or Mortal Kombat, I know he's not holding back and I know that my button mashing was superior to his in this instance, so the win is MUCH more satisfying. (See THIS post for more fun family gaming stuff)
Have Long, In Depth Conversations… about Star Wars
Or any other fandom you both love (or maybe a fandom that only one of you loves). I can't tell you the amount of time that The Husband and I have had long conversation about if Han is really a scoundrel, or if he secretly has a heart of gold. I'm talking HOURS of conversation about Star Wars, the progression of characters in the Marvel Cinematic Universe, arguing over what your animagus or patronus might be, and determining which actors look best with facial hair.
Team Up Together
A few years ago, The Husband and I started playing Dungeons and Dragons together. He'd been playing for a couple of years, I had never played. This is now one of our favorite things to do together. Our D&D group meets most weeks for a couple of hours of silliness, sorcery and a little bit of crass (when you're pirates… what else can you do?) that never fails to leave me with a laughter sore stomach.
Accept The Silliness
Ultimately, in our marriage, we just accept that we're both silly in different ways. We embrace that the other person has this difference of opinion. And appreciate when they enjoy some of the same things we do. We invite the other person to explain why they think Cap is better than Iron Man (me). While also accepting that they are entitled to their wrong opinion (him) ;).
Of course these are just things that have helped me in my relationship. Overall, people are people and all need different things. For me, I need this silliness.
What is something you find helpful in a relationship, regardless of what KIND of relationship it is (family, friends, significant other, etc)?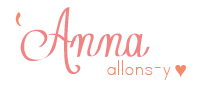 ---