Currently`
Reading: Super by Ernie Lindsey
Watching: Caprica ` Season One
Listening To: You Raise Me Up ` by John Barrowman
I just signed up for a 5k.
A Harry Potter Themed, charity benefiting 5k. As in you can run, walk or FLY in this 5k. There are going to be people running with brooms between their legs!!!
I haven't run/walked a 5k in about 3 years. In an effort to try and convince myself that I can indeed get through this without passing out, I decided to make some nerdy workout shirts to give me some inspiration. After looking online and realizing that cute, nerdy tanks were a bit out of my price range I decided I would just take some of my husbands shirts that he doesn't wear anymore, and repurpose them.
Harry Potter Nerd Work Out Shirt
To start I found a simple Lightning Bolt clip art that I printed and traced on some freezer paper.
After cutting out the bolt I ironed the freezer paper onto a black shirt.

I had tried this tactic once before with decent but slightly unsatisfactory results. What I learned with this edition is that NEW bleach is the key. It works MUCH better. Armed with a spray bottle of 70% bleach and 30% water, and after wrapping the shirt around a box so that the bleach wouldn't seep through to the back I took my shirt outside.
I wanted the bleach to be spread out and kind of random. So while spraying the shirt I changed the spray stream from wide to focused.
After a minute or so, I could see the shirt changing color.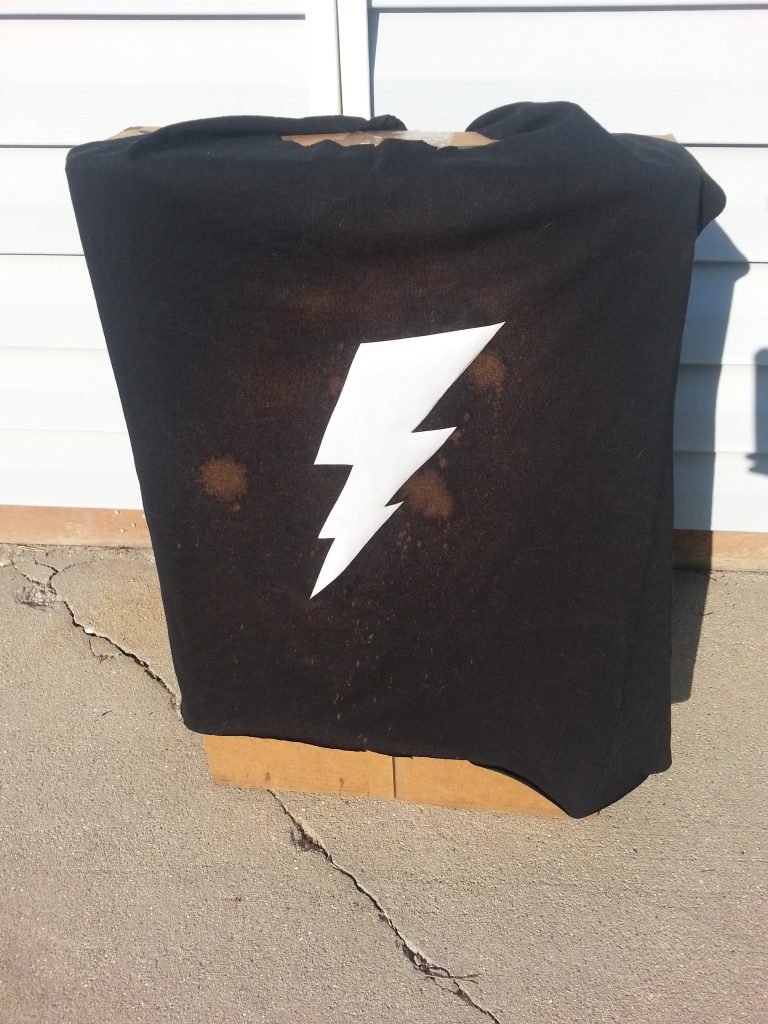 I waited about 10 more minutes and then peeled off the bolt to reveal the design.

In addition to the lighting bolt on the front, I also cut a stencil of a snitch and painted it on the back.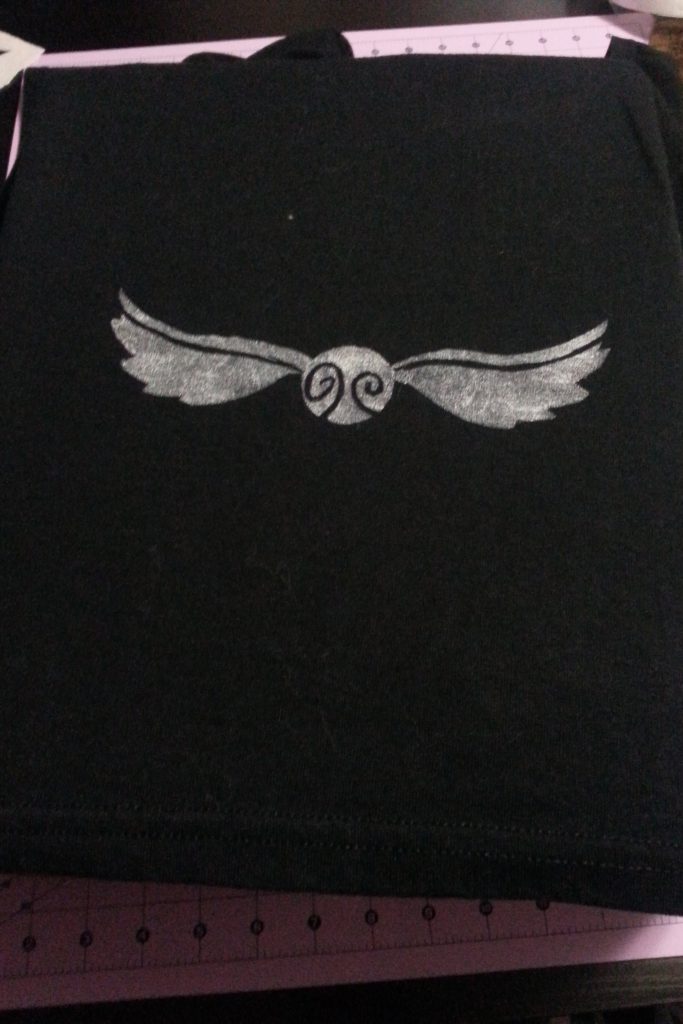 Hopefully shirts like this will give me some motivation to actually step away from my Netflix queue and do something outside.
Tutorials Followed
Snitch Stencil Technique
Bleaching Design Technique
DIY Upcycled Workout Shirt