YAY! I'm back (for the most part), and so is Thursday and Thrilled. It's Thursday and I have Zumba with one of my friends tonight, and I've been in a great mood lately! <3
Here are some other things I'm thrilled about, first and foremost:
MY NEW SITE
Yes, the one you're currently on. I'm really excited because it's all brand new and shiny! I'm excited to see what comes of this site. 🙂
---
VIDEO GAMES

THE NEW TRAILER FOR LEGEND OF ZELDA LOOKS SO PRETTY!!!! Seriously, I'm so excited to have a new Link and Zelda to play! It's only been a couple days at E3, there are bound to be some more trailers coming out that I'll get excited for.
---
FOOD AND HEALTH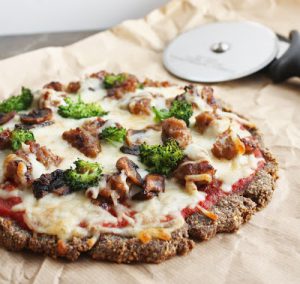 The husband and I have been on a new food/diet thing. We've only been doing it a week and already are seeing differences in the way we feel and even in the numbers on the scale. Thank goodness for I Breathe, I'm Hungry who has a 12 Weeks of meal plans and recipes free on her website. Not only are these recipes super simple, they're VERY good. Seriously, it's so awesome and helps keep the Husband and I on track!
Because of all of this, I'm also cooking more (which I both love and hate) and it's keep up my energy for exercising more!
---
MUSICALS
If you follow me anywhere on social media, you'll know that I was basically crying over the Tony awards this year. Not only was it an awesome pool of talent and song, but the tributes to the tragic events in Orlando the night before we so heartfelt and beautiful I cried at least 10 times.
Here are my favorite numbers from the night:

Hamilton
If you haven't listened to Hamilton yet, I urge you to do so. I know it's the "in" thing right now, but I promise you, you will not be disappointed.

James Corden's Opening Number
After James' tribute before the Tonys offically began, this number plucked at all of my heartstrings and made me sob.

School of Rock
Seriously, he's basically Jack Black but cuter. <3 This cast recording is also amazing, the kids all play the instruments themselves, therefore the music gets even better as you listen to it.
---
What are some things that you're thrilled for this week?