You read that right, in May (I'm so late on this it's not even funny any more) the amazing Stacey from Geeks and Lattes hosted a Comic Book swap on the Geek Girl Bloggers group! I don't know how much I've talked about it yet, but I freaking love this group. They are so amazing and supportive and don't make you feel dumb for asking questions about how they got their blog the way it is, it's so amazing to be part of such an awesome group of ladies.
Anyway, this post was supposed to be up WEEKS ago, and I got distracted with creating a new site, and starting a new diet, and you know… life that I just kept putting it on the back burner. This is totally my bad, but I have to show you what I got!
Onto the COMICS!
Disclosure: this post has affiliate links
My swap partner was Kayla at Epicfied. To be honest, I couldn't even remember what I put on my list of comics that I wanted. I was pretty sure I had put The Wicked and the Divine: Vol 1 and maybe Sex Criminals: Vol 1, but I really didn't know what to expect.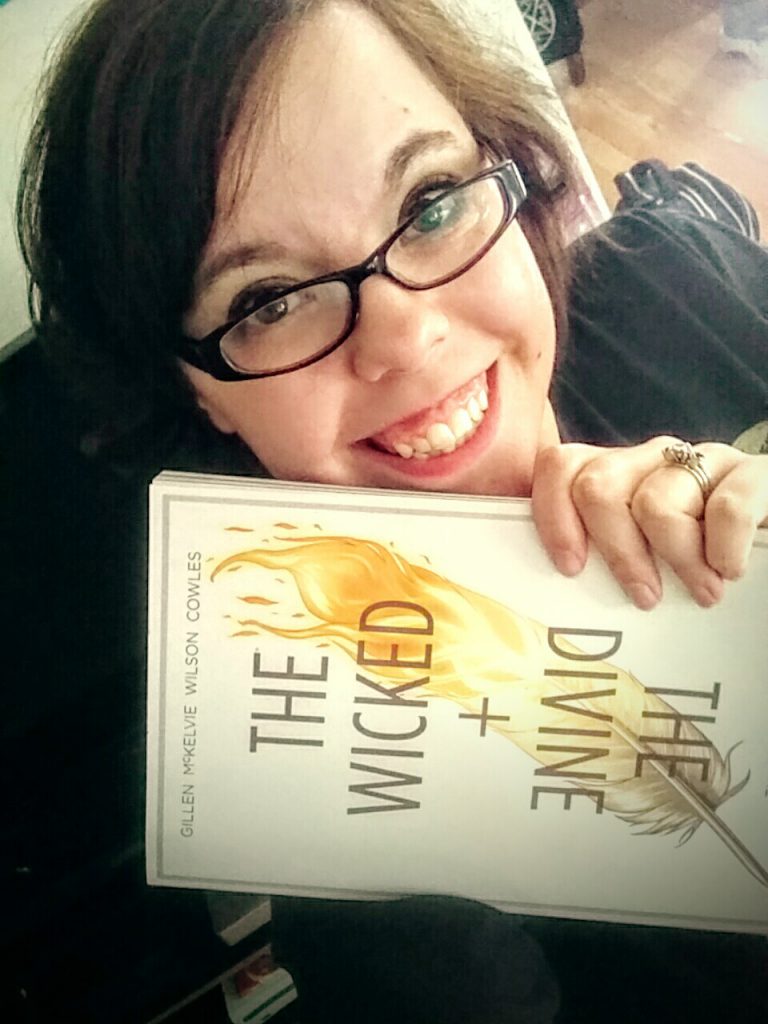 This is me right after The Wicked and the Divine: Vol 1 arrived on my doorstep. I had been told I needed to read this for MONTHS, but kept putting of buying it. When it arrived, I was ecstatic!
I've read through all of Lucy's first story and am already in love with the idea, the art and the way that both play off of each other! It's a really cool and fun concept! I'm really excited to get to know more of the characters and what they bring to the table.
Thank you Kayla! This is so awesome!
What are some comics you're reading right now?