#PotterWeek is a link up the last week of July in honor of Harry Potter's (and JK Rowling's) birthdays. Started and hosted by The Common Room, each day has a different theme to explore your history with Harry Potter.
---
PotterPeeps
characters

I automatically think about my favorite characters of the series when I start thinking about characters. Harry Potter is filled with such rich and lovingly flawed characters that this story has inspired many a writer (including yours truly).
Minerva McGonagall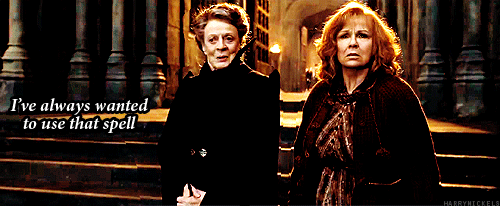 One of the greatest things to come out of Pottermore was reading about McGonagall and her history not only with the school, but her life story. The more I learn about McGonagall the bigger the hero she becomes in my mind. While Harry, Ron and Hermione were causing all sorts of shenanigans in the school, McGonagall was there to help them find a way out of it and figure out what the hell was going on. When it came to it, she showed her full power to defend her school and her students. If there is an unsung hero of the Battle of Hogwarts, it's McGonagall.
Ronald Weasley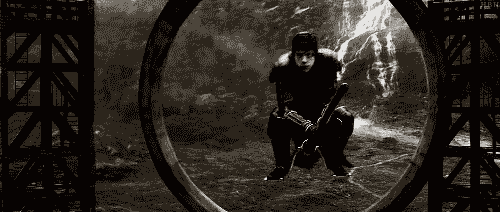 Ron has always been one of my favorite characters. I think primarily because he was the main character that I most identified with. He was the only character to be like "Wait… we're going to do WHAT?" but still go along with the plan. One of the greatest things about the golden trio's friendship is the fact that all of them called each other out when they were being stupid.
Ron in particular was the part of the trio that was most like the audience. He was scared and nervous and did things a little rashly, but ultimately would never leave his friends behind. Ron called Harry out when he was being dramatic (HELLO the entire 5th book) and brought Hermione out of her books and into actual application of her magic. He was the only one who had grown up in the world and knew the way that it worked.
---
Who are some of your favorite PotterPeeps?
If you'd like to participate check out the orginal post and follow it on social media.
The prompts for the rest of the week are as follows.
July 25th– PotterVerse (origins, meanings, anything language based)
July 26th– PotterPeeps (characters)
July 27th– PotterPonderings (crackpot theories, symbolism, literary analysis)
July 28th– PotterHouse (Pottermore vs your own prediction)
July 29th– PotterParks (experiences, wishlist, more)
July 30th– Potter Powers (spells, charms, races)
July 31st– PotterPotpourri (any posts that don't fit the other topics.)