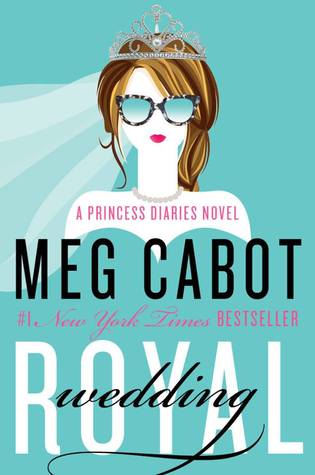 Royal Wedding
By: Meg Cabot
From the #1 New York Times bestselling author of the Princess Diaries series, comes the very first adult installment, which follows Princess Mia and her Prince Charming as they plan their fairy tale wedding—but a few poisoned apples could turn this happily-ever-after into a royal nightmare.

For Princess Mia, the past five years since college graduation have been a whirlwind of activity, what with living in New York City, running her new teen community center, being madly in love, and attending royal engagements. And speaking of engagements. Mia's gorgeous longtime boyfriend Michael managed to clear both their schedules just long enough for an exotic (and very private) Caribbean island interlude where he popped the question! Of course Mia didn't need to consult her diary to know that her answer was a royal oui.

But now Mia has a scandal of majestic proportions to contend with: Her grandmother's leaked "fake" wedding plans to the press that could cause even normally calm Michael to become a runaway groom. Worse, a scheming politico is trying to force Mia's father from the throne, all because of a royal secret that could leave Genovia without a monarch. Can Mia prove to everyone— especially herself—that she's not only ready to wed, but ready to rule as well?(from Goodreads)
Tell Me About It:
Do you ever have a series that ends and you know that it ended okay and it even ended happily but you still want more? You still want to know what happens in a few years, and you want to check up on what kind of antics your favorite characters have gotten into.
The Princess Diaries Series have always been that for me. Forever Princess was released back in 2009 and ended in a practically perfect way. It would have been a perfect ending to an amazing series, most people would agree. But you still wanted to get into Mia's head more. Find out what happened after the book ended, and for years after that we imagined what Mia, Michael, Lily and everyone else were up to?
Then Meg Cabot announced that she would be writing another addition to this series. Set a few years after the final book (which was Mia's graduation) and I could hardly contain my excitement. I had missed everyone from that series and dying to find out what had happened.
After buying it, it took me exactly 3 "chapters" to fall back into the drama that Mia and her friends create and fight against to the best of their abilities. Of course, just because Mia is a Princess doesn't mean that things are all sparkly and floral all the time (like the movie might suggest). Mia has her hands full with her father and his questionable choices in facial hair, and her Grandmere always causing a ruckus with every sidecar she makes (and thats a lot).
Bottomline:
Meg Cabot never fails to keep me on my toes for the whole book. She manages to work in twists that you didn't see coming with completely realistic reactions to those twists by the characters. This book is a bit more adult than the other Princess Diaries books. Mia, Michael, Lily and crew were back and better than ever and I hope they return again in the near future.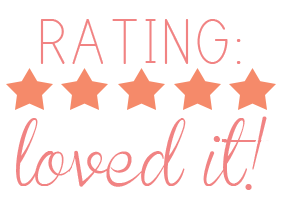 If you've read Royal Wedding let me know what you thought! If you haven't, let me know what you're currently reading, I'd love for some new recommendations!
You can find Meg Cabot on Twitter and Goodreads and find her books on Amazon*, IndieBound and The Book Depository.