I am not a runner. In high school I actually got kicked out of my gym class because I couldn't do the running portion of the class.
I dislike running.
A lot.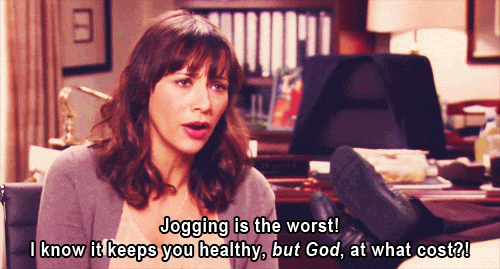 However, I'm trying to find a way to learn to run and not feel like I'm dying. I started this quest last year when I signed up to run in the 2nd annual Potter Run in my city, hosted by Geek's Out Events. That's right, a HARRY POTTER THEMED 5k I found out one of my friends was going to do it with me, and warned her that I hadn't run in a very long time so I would be slow.
The day arrived at the 5k to people dressed in robes, as snitches, and a surprising amount of Dobbys. I finished the 5k (mostly walking) in under an hour and while it was absolutely a respectable finish time, I wanted to do better.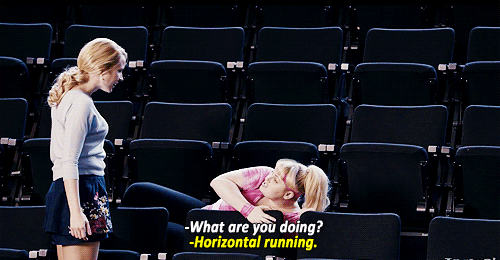 Fast forward to a few months later when I then participated in the Hero Dash/Zombie Run (a superhero and zombie themed 5k). At this point I discovered that the key to getting me to do these things was to make them themed in something fun. Despite the poor organization of the Hero Dash, it was fun to see everyone come in costumes to run in it kept me distracted from the fact I was about to run a 5k. I beat my Potter Run time by about 2 min at the Hero Dash. Not a lot, but you have to start somewhere.
Since these two 5ks I've been forcing myself to work out a bit more than usual. Yoga and the elliptical have been my best friends recently. The Geek'd Out Running Club (a club started from the Potter Run creators) announced their next line up for 5ks in the 2015 year. I signed up immediately! Not only am I very impressed with the organization of these events, but I love the charities that they are promoting.
This year I'll be running in four geek themed 5ks.
May 2nd: May the 4th be with You 5k (Star Wars Themed) | Supporting: The Adoption Exchange
August 1st: The Potter Run (Harry Potter Themed) | Supporting: Hope Kids
September: 19th: The Time Lord Run (Doctor Who Themed) | Supporting: ACCO
October 3rd: Super Secret Qualifying 5k (SURPRISE THEME!!!!) | Supporting: SURPRISE
As amazing as the 5ks are to run in person, Geek'd Out Events has created a way for you to participate even if you don't live in Utah, or can't make the dates in question. They offer a Virtual Run where you still get all the fun stuff (shirts, medals, and a racing bib) but you can do the race on your own time.
My goal with all of these 5ks is to beat each previous time. Right now the time to beat is 54 min, Plus, now I get to make new running shirts for each run now! YAY Crafting!!!
Do you enjoy running? What are some things that help you want to exercise?