A thing I've noticed about being a crafter is that some days you just get the itch to make something. You don't have anything particular in mind, but you want to make SOMETHING.
A little while ago, I had that itch. I tried ignoring it and watching Friends, but there was nothing to be done. So instead, I started going through my fabric scraps and landed on the leftover fabric from the Wonder Woman apron I made a few months ago. I didn't have a lot and I still wasn't sure what I was going to make, so I started scouring my "Craftastic" and "Craft Room" boards on Pinterest. Soon I landed on this pin cushion and thread catcher tutorial on Sew Mama Sew. I really liked this tutorial. The instructions were really well detailed and easy to understand. If you're new to sewing it's a fairly simple tutorial, and a great addition to your sewing supplies. I can't explain how much I adore the removable thread catcher.
My pin cushion and thread catcher got the Wonder Woman treatment, since those are the colors I had on hand.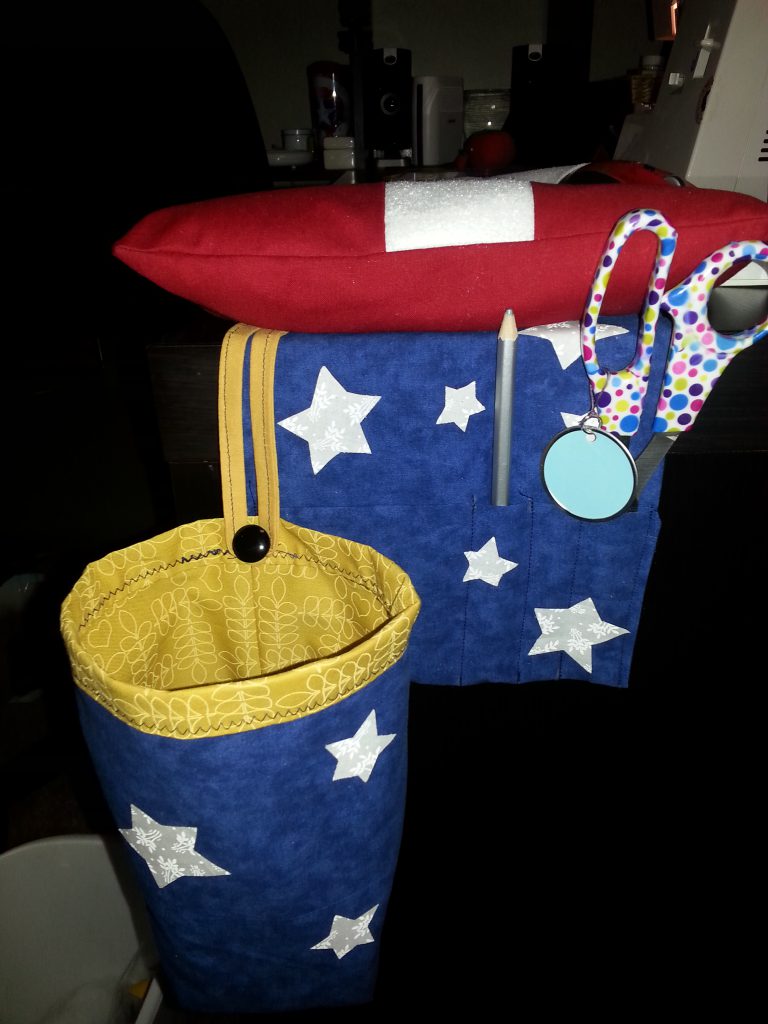 Overall I'm pretty proud of it. The top is red like WW's bodice, with a white felt piece for storing hand stitching needles. I appliqued the white stars onto the stormy blue for the basket and storage compartments, and I used a goldish fabric for the inside of the basket as well as the loop to symbolize WW's Lasso of Truth.
What are some crafts you've made recently?