Currently`
Reading: Cress by Marissa Meyer
Watching: Olympus Has Fallen
Listening to: Much Ado About Nothing (Original Score)
Starring: Jon Favreau, Scarlett Johansson, Sofia Vegara, John Leguizamo, Emjay Anthony, Oliver Platt and Robert Downey Jr.
Director: Jon Favreau
Writer: Jon Favreau
Rating: R (for language)
Release Date: May 9, 2014
SUMMARY


When Chef Carl Casper (Jon Favreau) suddenly quits his job at a prominent Los Angeles restaurant after refusing to compromise his creative integrity for its controlling owner (Dustin Hoffman), he is left to figure out what's next. Finding himself in Miami, he teams up with his ex-wife (Sofia Vergara), his friend (John Leguizamo) and his son to launch a food truck. Taking to the road, Chef Carl goes back to his roots to reignite his passion for the kitchen — and zest for life and love. (from CheftheFilm.com)
Once again, my knowledge of this movie comes from listening to a podcast. Jon Favreau appeared on Nerdist Podcast and spoke about his process in making this movie called, Chef. As Jon spoke about the movie and getting it made, you could hear in his voice that this movie is a labor of love. And as you watch the movie, that ideal is reinforced.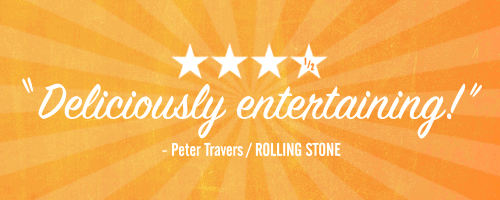 The more I watch movies, the more I try to give just as much credit to the writers and directors as I do the actors. Though, admittedly, this is a recent habit I'm trying to form.
In this case, Jon is a triple threat in this movie. Not only does he star in the picture, he also wrote and directed it as well. Jon's other work include: [as a director] Iron Man (1 & 2), Cowboys and Aliens, and Elf, as well as [as a writer] Couples Retreat and Swingers. Though he's probably most recognizably known for playing Happy Hogan in the Iron Man movies. After realizing his other work I'm incredibly impressed.
In the podcast, Jon spoke of how he wanted this movie to make you feel like you were in the places that they were traveling. Instead of dressing up an alley in LA to look like the French Quarter, they went to New Orleans and let the city speak for itself. Using the music of the culture and the people in the city as extras. You can almost smell the beignets through the screen.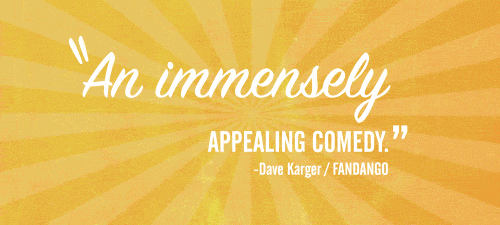 Carl Casper's failed attempts to bond with his son, Percy (EmJay Anthony) is both heartbreaking and endearing. He tries to be a person that his son likes, but doesn't realize that all his son wants is to be with him. Food and Carl's food truck become that thing. From helping his dad clean out the beaten up food truck, to Carl showing Percy how to watch the grill while making the perfect Cubano. The bonding that the father and son do over the length of the movie adds great heart to the story.
Not only does this movie show you some amazing food, but also shows how social media can propel someone into the stratosphere. From an online fight with a critic, to his son his son posting social media updates, social media is one of the biggest behind the scenes characters of the movie.
As a person who likes to go to the same restaurants and order the same food. There are few movies that make me want to step out of my comfort zone and try something new. This movie did that.
To find a showing of Chef in your area check out BuyChefTickets.com.