Currently`
Reading: Lily and Dash's Book of Dares by Rachel Cohn and David Levithan
Watching: Being Human (US) ` Season 4
Listening To: Right Place, Right Time ` By Olly Murs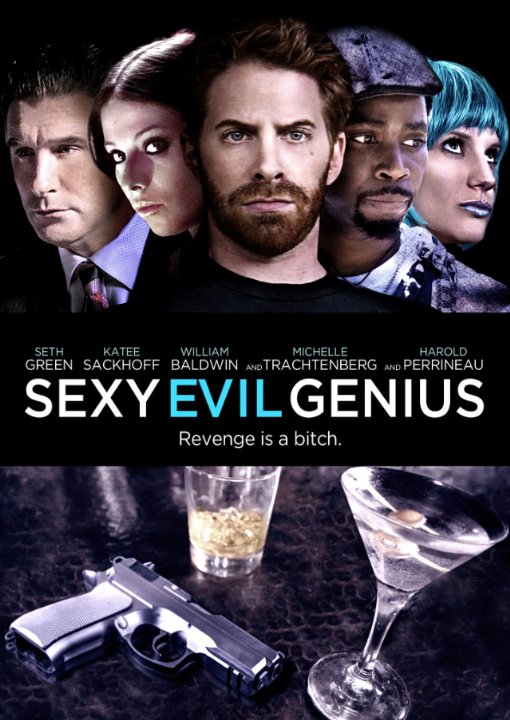 Starring: Katee Sackoff, Michelle Trachtenburg, Seth Green,
William Baldwin, and Harold Perrineau.
Directed By: Shawn Piller
Rating: R
Release Date: April 9, 2013
SUMMARY
A group of people are lured to the same downtown Los Angeles bar by an ex-girlfriend they all have in common. She's beautiful, conniving — and downright insane. But now she's got one last surprise for them.
I heard about this movie after hearing about it on David Blue's podcast, Out of the Blue, with Seth Green and Clare Grant. Aside from this being an amazing podcast on the lives of this hilarious couple, it introduced me to this movie. With just a small mention, I knew I wanted to watch it even if only because of Seth Green.
I've adored Seth Green's acting for a long time. From Buffy and The Italian Job to Dads and Robot Chicken. For that reason, I knew going into this movie that I'd like at least some parts of it. As the title screen pulls up, I noticed a few other familiar names: Michelle Trachtenberg (also a Buffy alum), William Baldwin (of the famous Baldwins), and Katee Sackoff (of Battlestar Galactica fame). Had I known the cast was this promising, I would have watched it a while ago.
Though it had a slow start, I found that once Nikki (Sackoff) came into the picture I was much more engaged. As the story unfolded, each layer of the story drew me in more. It was nice to see a female character that was not only damaged and hurt but sweet and playful and a myriad of other adjectives that women can be. The thing that was different about Nikki was that there was a light dusting of crazy over all those adjectives. And by light dusting, I mean the kind of layer that accumulates in a basement full of untouched Christmas decorations.
With the introduction of all the characters and their stories about Nikki, her character begins to unfold. You have Zachary Newman (Green), Nikki's first boyfriend and the guy who is stuck in a dead-end job in a dead-end life. Miranda Prague (Trachtenberg), Nikki's rehab buddy turned lover turned ex. Marvin Coolidge (Perrineau), Nikki's band mate and lover, but also the possible reason for Nikki to relapse. Lastly, Bert Mayfair (Baldwin), Nikki's defense attorney turned lover and now fiancée… that is unless Nikki does something to change it.
All of them gather, wondering if Nikki is going to kill them, like she had been convicted of just a few months ago. They all admit she has reasons to kill them (except for Zach. She doesn't really have a reason to kill him), but contemplate through the whole movie as to whether or not she would or could do it.
As the movie unfolds, hatching a bit of Nikki's plan with each of the characters back stories, I found myself wondering if Nikki really was going to kill everyone off, or if this was just an elaborate plan to just scare the crap out of everyone then have a drink and go home. There is no questioning that Nikki is a mastermind, a character completely deserving of the nickname "Sexy Evil Genius".
TRAILER
WHERE TO WATCH