In an effort to keep my writing skills up to par and to keep up on blogging, my friend Nicki and I have decided to do a prompt fueled Wednesday every couple of weeks that we're calling "Writing Wednesdays" (yay alliteration!!)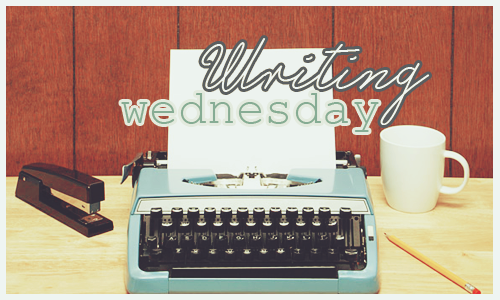 Here is how it works: This will be a semi-monthly feature here and at Nicki's Blog. On the first and third Wednesday of every month we'll post a prompt that we've either found or thought up ourselves along with our drabble for said prompt. Anyone and everyone is welcome to join in, all we ask is that you link back to one of us on your own Writing Wednesday posts.

Also, be sure that you comment on this post with a link to your own post so that everyone can check out the other blogger's stories.