Happy April Everyone! Lets try setting some small goals for the month and (hopefully) keep them.
April is always a fun month for me because it is my and the husband's anniversary (9 YEARS!!!). This year we're doing a stay-cation and planning on sleeping in, staying up late, playing loads of video games, and getting our house in order a bit. This will be our first anniversary since we started our Ketogenic lifestyle so any treats we decide to have for our anniversary, will be an interesting surprise.
Aside from that, my goals are small and simple.
Small Goal 1: Take More Pictures
Or at least us more featured photos. In looking at some of my favorite blogs, one thing stands out to me. THEY HAVE AMAZING PICTURES FOR THEIR POSTS!! (Seriously, Heather at Prima Geek and Pepi, teach me your WAYS!) I want to be better or at least try better. If that means taking my own, or finding a way to create my own, I'm down. Just gotta figure it out.
Any tips you're willing to send me I'll happily take!
Small Goal 2: Gym
And not the Pokemon kind. A gym recently opened down the road from my work and the majority of the people I work with signed up. So did I. Since signing up, I've only been a couple times, but I've always enjoyed it. I even did 3 sets of 5 reps benching 50 lbs, a PERSONAL RECORD! And for a beginner, it's not too bad.
Even if I only go at lunch, I want to try to go a little more often. Especially because I have my first geeky 5k with Geek'd Out Running Club coming up this month.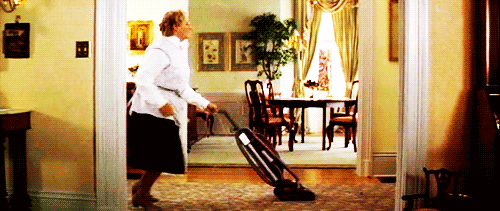 Small Goal 3: Declutter
It's spring cleaning time again and I would really like to get started. Of course it's been raining NON-STOP recently so any decluttering plans I want to try to make, have been put off. In addition to cleaning out my house, I'd like to clean up my blog. I started with a new look and new banner, now I just need to go through some of my old posts and update them a little to fit the new look.
Small Goal 4: Be More Involved
Since the holiday rut is slowly dissipating, I want to be more involved with other bloggers. Thank goodness for the Geek Girl x Bloggers Group for allowing me to support other lady geek bloggers.
If you have something I should take a look at, let me know! I'm always looking for new people to follow!!