♪ On the Ninth of Geekmas, my fandom gave to me… ♪
Nine Pokeballs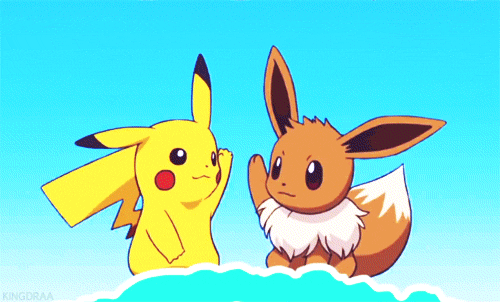 Pokemon has come into my life then faded out briefly and now come back with a vengeance. In 5th grade my friend and I became obsessed with Pokemon. It was the first anime I ever watched and one of the only ones I ever continued to follow at the time. I can't tell you how many times I watched the PokeRap to try and memorize the whole thing (and after a while, I succeeded!)
After 5th grade I fell from the fandom and didn't return back to it again until late 9th grade when my friend (turned boyfriend, turned husband) showed me the video game. I have since played nearly every Pokemon game that has been released. The peak of my Pokemon game experience came while playing Pokemon XY and I was able to defeat the final 4 with my AWESOME Eevee-lution army.
I was so proud of myself at this point. Eevee has always been one of my favorite Pokemon so beating everyone with an entire Eevee-lution army was so incredibly squee worthy to me! <3
On the subject of pokeballs specifically, have you seen this amazing Pokeball tree? It's AWESOME!
What has this fandom brought to you?
---
Eight Replicating Cylons
Seven Magical Books
Six Direwolves
Five Lightsabers
Four Crystal Gems
Three Charmed Sisters
Two Jumping Plumbers
and One Ring to Rule Them All!
---
LINK UP!
If you don't know what this is, check out the intro post here. Feel free to join any time for any of the posts.
I'm so excited for everyone to participate and I can't wait to see what these fandoms have given you! If you're participating in the link up, post the link to your post in the link below!