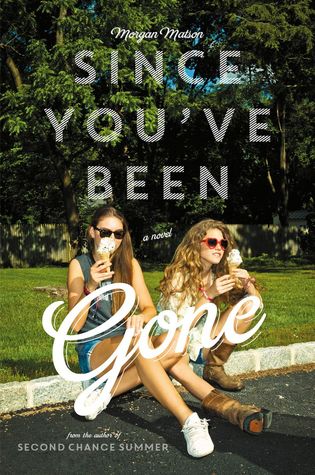 Since You've Been Gone
By: Morgan Matson
It was Sloane who yanked Emily out of her shell and made life 100% interesting. But right before what should have been the most epic summer, Sloane just…disappears. All she leaves behind is a to-do list.

On it, thirteen Sloane-inspired tasks that Emily would normally never try. But what if they could bring her best friend back?

Apple picking at night? Okay, easy enough.

Dance until dawn? Sure. Why not?

Kiss a stranger? Um…

Emily now has this unexpected summer, and the help of Frank Porter (totally unexpected), to check things off Sloane's list. Who knows what she'll find?

Go skinny-dipping? Wait…what? (from Goodreads)
Tell Me About It:
When I was going through Goodreads during a book tag a few months ago I decided to go through a list of my friends favorite books and pick from there. I noticed that she had rated this book pretty high and was curious about it. Luckily, Angel has never lead me astray and book recommendations are no different.
Having never read Morgan Matson before I wasn't sure what to expect. I didn't know what writing style to look forward to or how the characters were usually built. I was going in blind. Which was a good thing. This book takes you on a great journey of self discovery.
Emily is an incredibly relatable character as a girl who is shy and kind and genuine, but has a hard time breaking out of her comfort zone. Sloane is shown primarily in flashbacks throughout the book letting the reader compare "current day" Emily with past Emily. It's a great way to show the character's progression into becoming her own person and realizing she doesn't have to be completely dependant on her best friend.
What I really loved about this book was Frank and Emily's relationship. It wasn't a love at first sight, it was barely an acquaintance at first sight, but as they hang out more and more you see their friendship grow into just that, a friendship (which of course grows to more). I found it very refreshing to see two main characters just have a friendship. Frank knew that Emily's main focus was finding Sloane, he cared about helping Emily find Sloane, only towards the end did things progress to be more.
The most important part about this book to me was the Emily and Sloane friendship. There are few books that better showcase the friendship between two girls and how strong that bond is. And how much it hurts when that person leaves (whether announced or unannounced). Friendship breakups are a real thing. They're messy and heart-crushing and sometimes horrible. They leave a hole in your heart that you have to find your own way to repair. In this case, Emily felt that if she completed everything on the list, it would lead her back to Sloane and back to her best friend.
Bottomline
This book is an AWESOME read. I read it on my down time and listened to it while I did dishes or cooked (thank you Amazon WhisperSync). There were moments I would stop what I was doing while listening to it and just listen. I highly recommend it.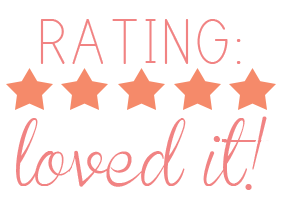 You can find Morgan Matson on Twitter and Goodreads. You can buy her books on IndieBound and Amazon*.
What books have you been reading recently? I'm always looking for some new recs!