It's Thursday and Thrilled time again, but guys, Thursdays are HARD!! However, tomorrow I'm going to go see Chris D'Elia with the husband and I am STOKED! I'm so excited to sit at a comedy club and just laugh! If you haven't heard his comedy, you can watch his recent stand up show on Netflix now. Other than that, here is what I've been thrilled about lately.
---
GAMES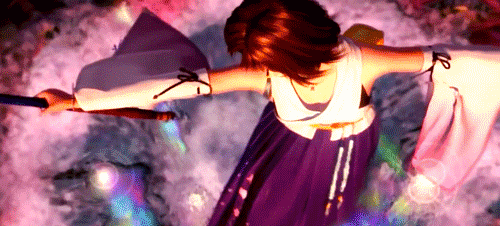 Final Fantasy X
This weekend I finally finished Final Fantasy X. A few months ago, the husband convinced me to try this game again. I had tried playing it a few years ago and just didn't get into it. But, with no news on the next Kingdom Hearts game (I swear something better come out soon or I'm gonna be so maaaaad!), I really wanted to try the Final Fantasy games again. I had nearly beaten IX before, and played through a good portion of VII and VIII, but I had never finished a Final Fantasy game.
That is no longer the case and I am so excited to see if I can get into Final Fantasy X-2 or not. Wish me luck!
---
TV SHOWS

All of my shows have ended and most aren't coming back anytime soon, so I decided to try watching a show that I knew friends of mine had liked. Chasing Life follows the life of April Carver, an aspiring journalist, whose life is turned upside down when she faints at a blood drive and finds out she has cancer. The show is on ABC Family and is based off of a telenovela, so if you decide to watch it expect drama and twists. The cast is pretty great and the story and the interweaving of all the characters is pretty well balanced.
---
BOOKS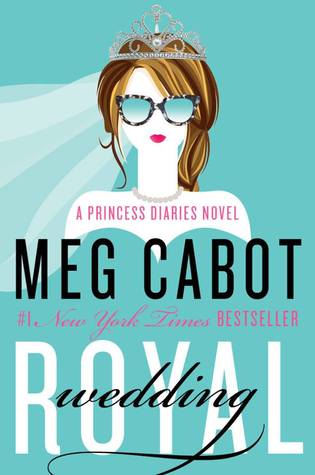 Soon, I will be writing a post about why Meg Cabot is near and dear to my heart. But until then, let me just tell you how excited I am to read the newest (and final?) Princess Diaries book, Royal Wedding. This series has been with me all while I was growing up and I'm excited to read about grown up Mia and Michael. The last Princess Diaries book (Forever Princess) came out in 2009! I was a much different person and a much different reader. With a little luck, this will keep me satisfied until her next (and final?) book in the Mediator series.
---
INTERNETS

Last week I posted about how excited I was that New Adventures of Peter and Wendy was returning soon. This week, they release the most recent trailer that featured none other than their casting for Hook. And let me tell you… I FREAKED OUT! As I watched the trailer on Nerdist I screamed and was flailing around.
---
CRAFTS

Not sure how much I've talked about this, but I really like making nerdy crafts. I've made superhero hair clips as well as little plushies that look like my favorite web series characters. But one of the crafts I am the most proud of is my TARDIS bag. I love this bag, it's gone through a couple variations but I think I finally have it to a science. I always get complimented on it and completely love wearing it to cons. However, I've been wanting to try a different style lately. The same basic structure, but maybe a different fandom. I finally have an idea on what I want to do, but I'm going to leave it a bit of a mystery until I can figure out how exactly to do it.
The only clue I'll give is that it is another piece of transportation in another large and obsessive fandom, this transportation is just as much of a main character as the characters are!
---
What have you been interested in lately?