My friend Angel over at Mermaid Vision Books tagged me in a Taylor Swift Book tag. I was actually really excited to try it. Then I started writing down my answers and realizing that my reading collection is not as diverse as I wish it was. *sigh* Time to work on that. Be prepared for a lot of Meg Cabot
In the meantime, I tag Christa Mae at #ObsessiveGirlFan, Helen, Nikki at A Room of Ones Own , and Steph at NerdJoy and anyone else who would like to join (just send me a link so I can see the post)!
YAY BOOK TAGS!
1. We Are Never Ever Getting Back Togethe
(pick a book or series that you were pretty sure you were in love with, but then wanted to break up with)


— Nicholas Sparks
Instead of a book or series, I chose an author. His books are well written and can be very beautiful, but every book feels the same. Boy meets girl. Boy falls in love with girl. Some major family drama. Someone dies. The end. Each book contains those elements so whenever I attempt to read a new book of his I feel like I have already read it.
2. Red (pick a book with a RED cover)



— Ready Player One | Ernest Cline
In the year 2044, reality is an ugly place. The only time teenage Wade Watts really feels alive is when he's jacked into the virtual utopia known as the OASIS. Wade's devoted his life to studying the puzzles hidden within this world's digital confines—puzzles that are based on their creator's obsession with the pop culture of decades past and that promise massive power and fortune to whoever can unlock them.
But when Wade stumbles upon the first clue, he finds himself beset by players willing to kill to take this ultimate prize. The race is on, and if Wade's going to survive, he'll have to win—and confront the real world he's always been so desperate to escape.(from Goodreads)
As a casual gamer, I loved the setting and structure of this book. The fact that Wil Wheaton was the narrator for the audiobook, is just icing on the cake.
3. The Best Day (pick a book that makes you feel nostalgic)


— Boy Meets Girl | Meg Cabot
Meet Kate Mackenzie. She:
* works for the T.O.D. (short for Tyrannical Office Despot, also known as Amy Jenkins, Director of the Human Resources Division at the New York Journal)
* is sleeping on the couch because her boyfriend of ten years refuses to commit
* can't find an affordable studio apartment anywhere in New York City
* thinks things can't get any worse
They can. Because:
* The T.O.D. is making her fire the most popular employee in the paper's senior staff dining room
* that employee is now suing Kate for wrongful termination, and
* now Kate has to give a deposition in front of Mitch Hertzog, the scion of one of Manhattan's wealthiest law families, who embraces everything Kate most despises … but also happens to have a nice smile and a killer bod.
The last thing anybody—least of all Kate Mackenzie—expects to find in a legal arbitration is love. But that's the kind of this that can happen when … BOY MEETS GIRL! (from Goodreads)
When I was 16 I had to go get my tonsils taken out. It was the first "major" surgery I had ever done and I was terrified. The surgery went fine and when I got home I basically lived in my pajamas for a few days recovering. In those days my mom had gone to the store and asked me if there was a book I wanted, since watching a movie or TV show seemed silly since I was just going to fall asleep during them anyway. I asked her to bring me back anything written by Meg Cabot (my favorite author to this day).
She came home with Boy Meets Girl, the second in Meg's "Boy Series". I was so excited because this was the first "adult" book I had ever read. But the greatest part about this book was how it was written. I have never read a book that was written entirely in e-mails. It leaves so much to the imagination that this series quickly became one of my faves.
4. Love Story (pick a book with forbidden love)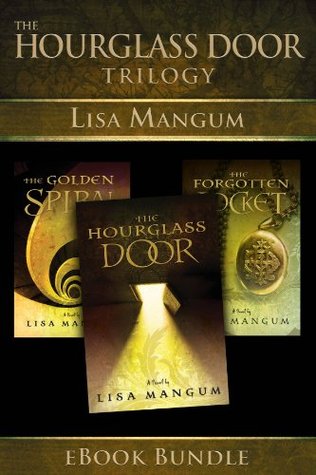 — The Hourglass Door Trilogy | Lisa Mangum
His past. Her future. Can love bring them together in time? Abby's senior year of high school is textbook perfect: She has a handsome and attentive boyfriend, good friends, good grades, and plans to attend college next year. But when she meets Dante Alexander, a foreign-exchange student from Italy, her life suddenly takes a different turn. He's mysterious, and interesting, and unlike anyone she's ever met before. Abby can't deny the growing attraction she feels for him. Nor can she deny the unusual things that seem to happen when Dante is around. Time behaves differently when they are together – traveling too fast or too slow or sometimes seeming to stop altogether. (from Goodreads.)
This series has taken some interesting turns. I'm not sure that it's TECHNICALLY a forbidden love, but definitely a peculiar one. It takes turns where I wasn't sure where they were going or how they would get there. I'm on the final book of the series and can tell you that Abby and Dante's love and affection get more and more complex and intriguing with every book.
5. I Knew You Were Trouble (pick a book with a bad character you couldn't help but love)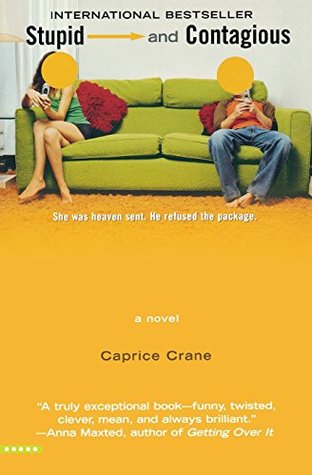 — Stupid and Contagious | Caprice Crane
In this hilarious, romantic comedy, two twenty-something neighbors embark on a zany mission to meet the founder of Starbucks, and in doing so, find each other. (from Goodreads)
This book is one of my favorite books to read. But Brady, is kind of an ass. You understand him and get where he's coming from ultimately, but doesn't change the fact that he's a complete ass to begin with.
6. Innocent (pick a book that someone ruined the ending for)
I don't know that I've ever really had the ending spoiled for me by any of my friends… or really anyone. Thankfully I knew well enough to stay off the internet when Deathly Hallows came out.
7. Everything Has Changed (pick a character from a book who goes through extensive character development)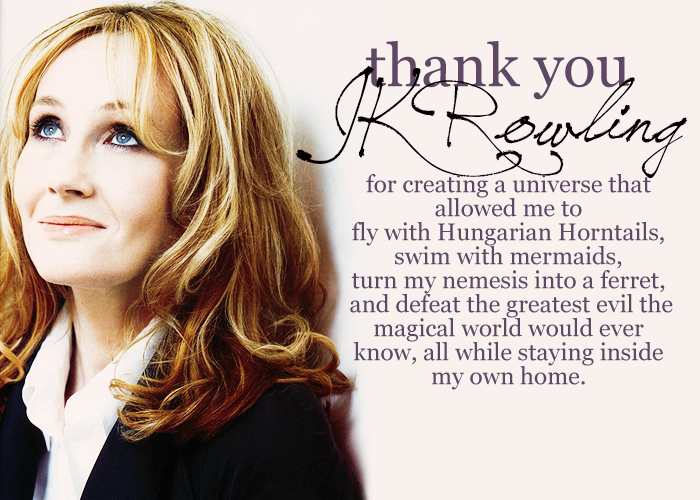 — Harry Potter | J.K. Rowling
This may seem like a cop-out, but I stand by my decision. While Harry goes through an immense amount of character development, I think the trio as a whole are the ones who grow the most and grow together.
8. You Belong With Me (pick your most anticipated book release)


— Remembrance | Meg Cabot
Meg hasn't written for this series in YEARS. She's returning to it and I'm STOKED! Suze is one of my favorite characters ever written and I'm excited to see what lies in store for her as an adult. I like that Meg is having her characters grow with the audience that read them. I need February 2016 to be here now!!
9. Forever and Always (pick your favorite book couple)
S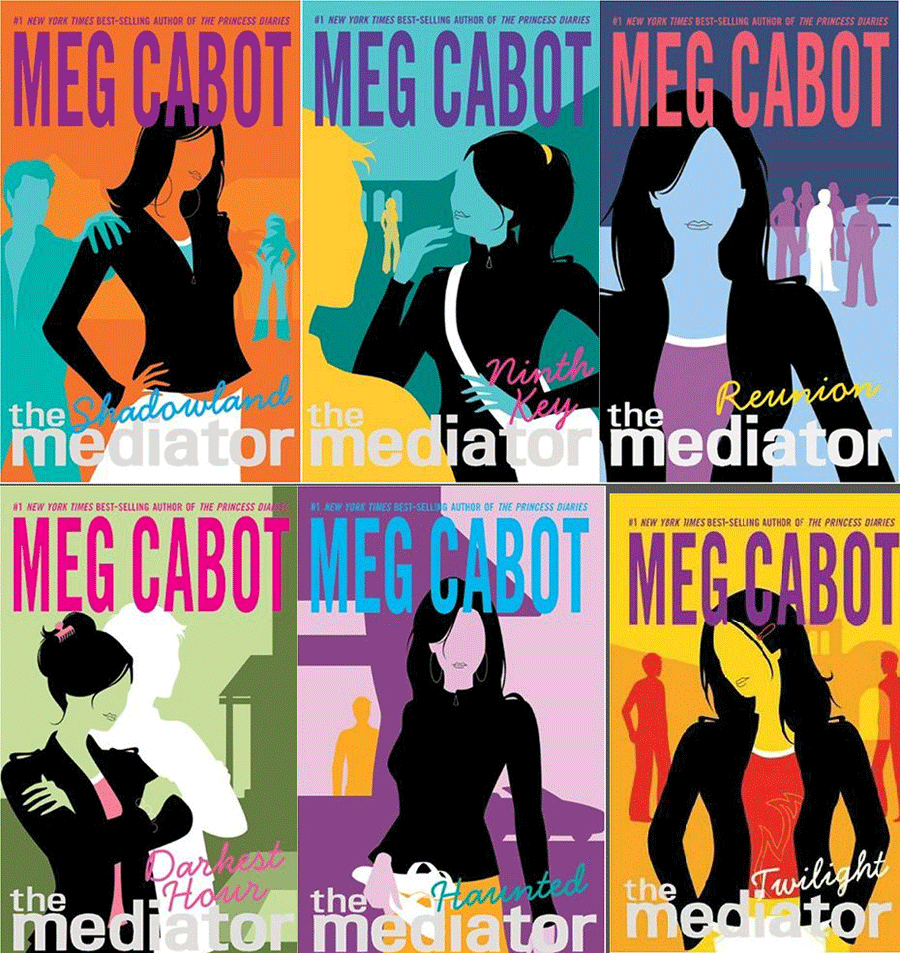 Susannah Simon and Jesse De Silva | The Mediator Series | Meg Cabot
Suze Simon has a problem: She's been able to see and speak to ghosts all her life. Things have gotten especially bad now that her mom has remarried and Suze has three new stepbrothers…and a very sexy guy hanging out in her bedroom. Too bad the guy's been dead for a hundred and fifty years. (from Meg Cabot.com)
Told you there was going to be a lot of Meg Cabot. Suze and Jesse have been through A LOT! You know, first there was the whole she's a mediator, he's a ghost thing. That had to be hard to get over. Then she goes around kicking other ghost's asses only to almost die on multiple occasions. But Jesse challenged Suze in a way that she wasn't used to and in a way that is endearing.
10. Come Back, Be Here (pick the book you would least like to lend out, for fear of missing it too much)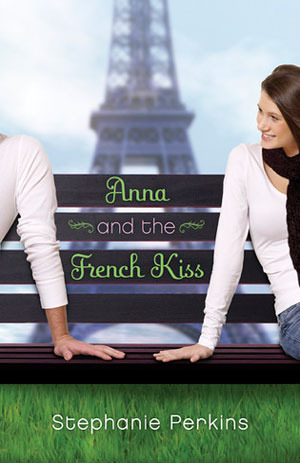 — Anna and the French Kiss | Stephanie Perkins
Anna is looking forward to her senior year in Atlanta, where she has a great job, a loyal best friend, and a crush on the verge of becoming more. Which is why she is less than thrilled about being shipped off to boarding school in Paris–until she meets Étienne St. Clair. Smart, charming, beautiful, Étienne has it all…including a serious girlfriend.

But in the City of Light, wishes have a way of coming true. Will a year of romantic near-misses end with their long-awaited French kiss? (from Goodreads)
There are two reasons I only lend this book out on very special occasions. One, is because it is one of the first books that I've ever read that had my name in it. Not only is my name in it, but Anna is kind of a bad ass. I adore the way she presents herself and how she approaches life. Second, is because my copy of this book is signed by Stephanie Perkins (thanks to my amazing bestie). Not only is it sign, but she wrote some advice that I live by during NaNoWriMo.
This was so much fun! Thanks Angel for tagging me! Though I'm realizing how tunnel visioned my book collection is time to work on diversifying it!