In addition to being sick at the beginning of the week, this week is usually one of the busiest weeks for me at my job. However busy-ness does not keep me from being thrilled about things.
Here are some things that I have been thrilled with the past few weeks.
---
TELEVISION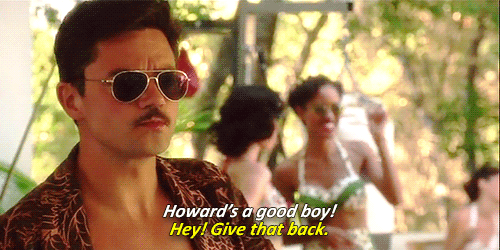 AGENT CARTER IS BACK AND SHE IS AMAZING!! I've watched the first few episodes of Agent Carter more times than is probably healthy. I adore Peggy so much and I'm excited to see her continue to be the amazing character that I've wanted to see on my television. I think that Peggy is such a great role model for women, she's confident in her abilities even though Chad Michael Mudface¹ challenges her at every turn (seriously, I'd be fine if his character didn't exist…), she does what she thinks is right and doesn't apologize for taking pride in being right.
---
MUSIC
After MONTHS (and months, and months, and months) of pestering from my amazing friends, I finally dove into Hamilton. This was not what I was expecting. I'm not sure what I was expecting, maybe something along the lines of Jekyll and Hyde (one of my all time favorite musicals), and there are moments in the musical that remind me a lot of that score, but this musical is beast on its own. An AMAZING FANTASTIC musical.
Listen to it. Do it.
---
HOME
I've posted this picture all over this weekend. Before I got too sick over the weekend I finally brought my "Wall of Nerd" back to life. It took me forever, but I love it. I'm excited for it to grow with the more cons I go to. I have a couple other art things that haven't been framed, but overall, I'm really excited about it.
---
INTERNETS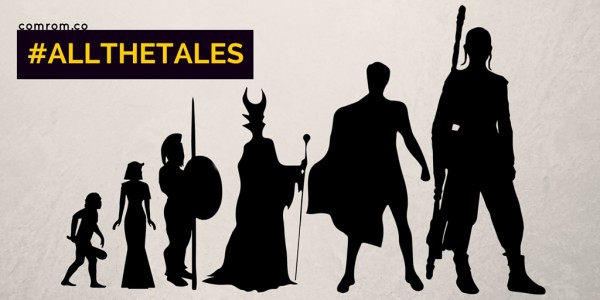 With this week being as busy and wonky as it has been, I haven't been able to participate in this as much as I wanted to. #AllTheTales is initiated by The Common Room and has been so much fun to keep up on. I'm hoping to get something up by tomorrow to participate. If you haven't seen any of this yet, check out The Common Room and follow the tag #AllTheTales on social media
---
What are some things you've been thrilled for this week?
¹: Chad Michael Mudface is what the Gilmore Guys call him. The name has stuck…