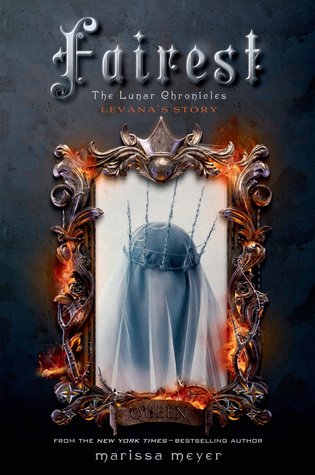 Fairest
By: Marissa Meyer
Long before she crossed paths with Cinder, Scarlet, and Cress, Levana lived a very different story—a story that has never been told . . . until now.
I went into this book expecting it to change my mind about Levana. Not completely, but a little. And while it did make me feel bad for her at certain moments, ultimately it just cemented me in my resolution that she was a terrible person.
Tell Me About It:
Levana Blackburn is more commonly known as Queen Levana of Luna. Before she was Queen, she was simply Princess Levana. Fairest explores Levana's youth and how she became the way she is. It explores Levana's relationship with her sister Channary, her relationship with the people of Luna, and most importantly her relationship with Everet Hale, a palace guard whom Levana has determined to make hers.
The book follows Levana as she continues to use her glamour to not only hide her true appearance but also to bend those around her to her will. Including the recently widowed Everet Hale with his newborn daughter… Winter. Levana faces a lot of challenges on Luna, one of the main challenges she has to hurdle was that of her sister, Channary. Channary is the ugliest of sisters in this fairy tale. Not ugly in looks, ugly in spirit. After Channary is elected Queen and then soon finds out that she is pregnant, the country leans on Levana for support. Something that Levana quickly develops a liking to.
One of the best parts about this book are the small previews to the other books in the series. You hear about and almost meet characters that later become more important to the other stories. I love stories that cross over into the companion stories.
Bottomline:
Fairest paints Levana in the best and worst light all while staying under 300 pages. Its a short read but one that definitely illuminates why she does what she does and the reasoning behind everything. She truly believes what she does is the best for her and her people.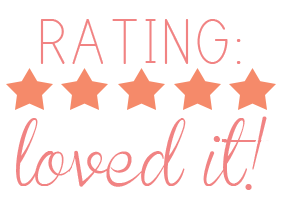 You can find Marissa Meyer on Twitter and Goodreads. You can find her books on IndieBound and Amazon*.