I like to pretend that I don't spend as much time on Youtube as I really do, but it would be a lie. I don't want to lie to you guys. So here's the deal, I usually spend a lot of time on YouTube. Mostly watching webseries based on classic literature, or watching Hannah Hart get drunk and forget to read directions. Sometimes, when I'm surfing the tubes, I come across a webseries that just looks like so much fun I have to share. Muzzled the Musical is one of those things.
Muzzled the Musical takes place in a land called Serenadia, where 20 years ago the Black Matron led her army of Blackhearts in a fight against the Golden King in the song wars. The Blackhearts were defeated and now are required to wear muzzles (magic tattoo's on their necks) that hurt them if they try to sing. The Black Matron's daughter, Malfalia, however wants nothing more than to be a princess and to sing and be noticed.
I had heard about this musical about a year ago as they were kickstarting the whole show. While I was unable to donate to it, I am SO happy it was funded. In just the first three episodes you can tell that this show is going to be something very interesting and cool.
The Muzzled the Musical Cast
Muzzled the Musical stars actors from all over the interwebs and other fandoms.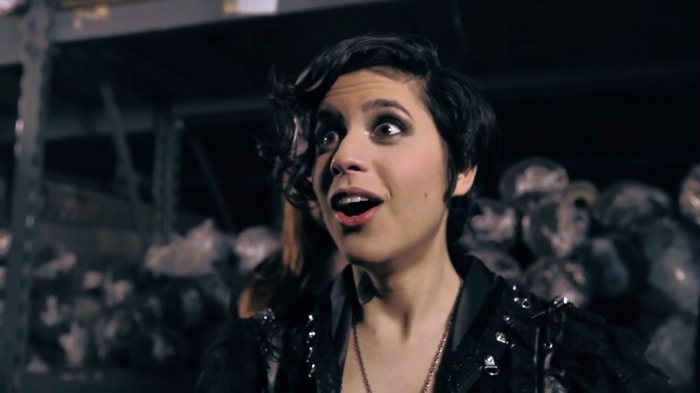 You may recognize Malfalia, who is played by the ever adorable Ashly Burch of Hey Ash, Whatcha Playin'?. After only really knowing her from HAWP, it's been fun to see her be a princess.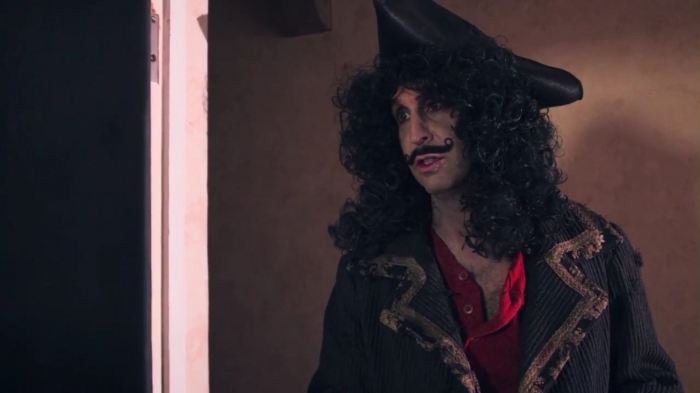 Or Captain Hook, played by Jeff Lewis who is well known for playing Vork on The Guild. Honestly, I just giggle every time Jeff Lewis makes an appearance on my screens whether it's my laptop screen or television. He always makes me laugh.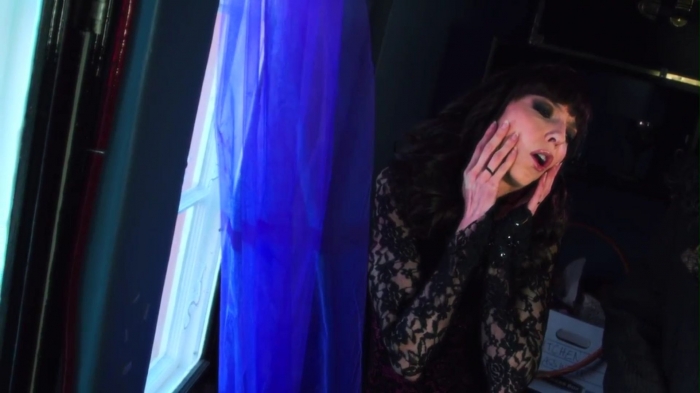 Perhaps you recognize Malf's mother, the Black Matron, played by the AWESOME (and very well cast) Juliet Landau that any Buffy fan would recognize as Drusilla from Buffy. This is really the best casting for this show in my opinion. Juliet just does such a good job playing an evil (slightly crazy) villain.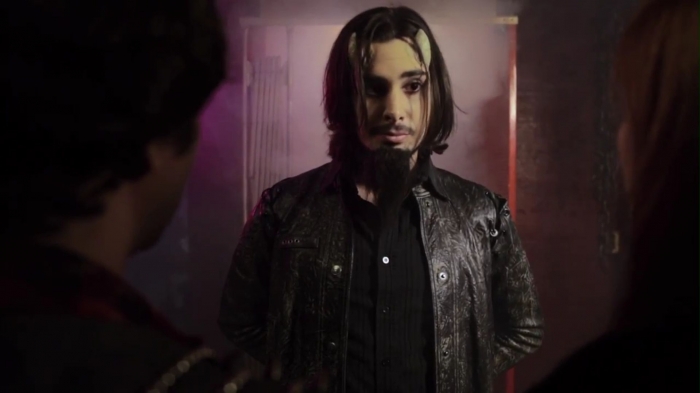 You can also spot the amazing Lauren Lopez and Joey Richter from Various Starkid Productions as Princess Allegra and Krampus. While it took me until my second watch to recognize Lauren (she looks different when's she's not rolling around on the ground in a blonde wig), she was a very fun surprise. It's always fun to see Joey pop up in my webseries and TV shows.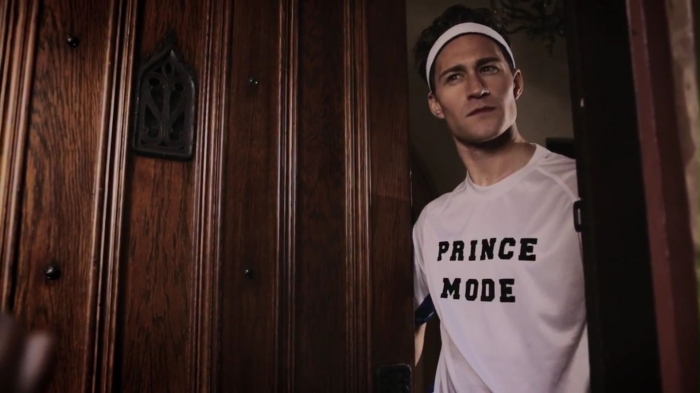 Brendan Bradley plays Prince Dashing, at first I couldn't place where I had seen him before. Then during my second watch I realized he was in Frankenstein MD. He plays a very convincing Kronk-like prince. It's pretty adorable.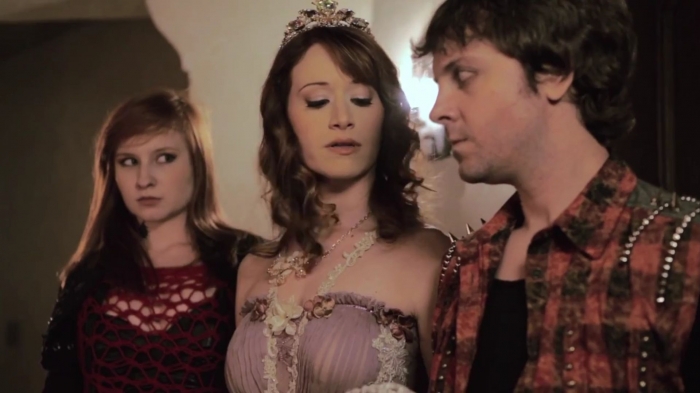 Lastly, you see a trio of bomb-diggity-nes in the mix of Ashley Clements, Mary Kate Wiles and Maxwell Glick. All of which made their mark on my heart in The Lizzie Bennet Diaries. I knew that MK could sing after watching her on I Ship It, I even heard Maxwell sing a couple times on his own channel, but I was pretty impressed with Ashley's singing. Overall, the whole cast is very well vocally cast.
---
The Songs
There isn't really much to say about the songs other than they get stuck in your head VERY easily. You'll be walking around singing "Party Princess" for days on end. They're all catchy and well performed.
---
Next Season
The first season of Muzzled the Musical is only 3 episodes. In just three episodes they've managed to establish a fairly decent backstory and set up everything for the next "season". The only thing I know about the next season is that freaking KEVIN SORBO will be in it.
Hercules is going to be in the next season, and he's going to sing. KEVIN. FREAKING. SORBO. It's going to be awesome.
---
If you're wanting to watch this series, below is a playlist of the first three episodes! Let me know what you think!!

---